With each week seemingly yielding another Middle East monarchy or dictatorship in jeopardy, the price of oil and the US Oil Fund (USO) have moved steadily higher. The dollar has continued its descent lately, supporting a higher price for West Texas Intermediate and Brent Sweet.
[Click all to enlarge]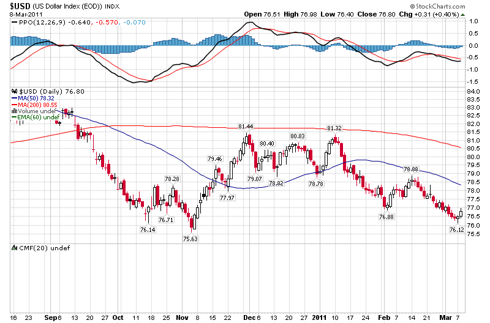 The Brent Sweet Oil Fund (BNO) looks a bit toppy here.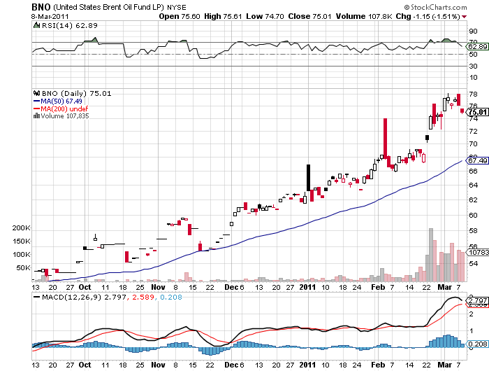 West Texas crude has been late to the party, but the shutdown of Libyan production and the jeopardization of the Suez transportation route and other production shutdowns have added interest in western oil markets.