Dubai Airshow sees record $192 billion in orders on frenzied first day - CNN.com
:
"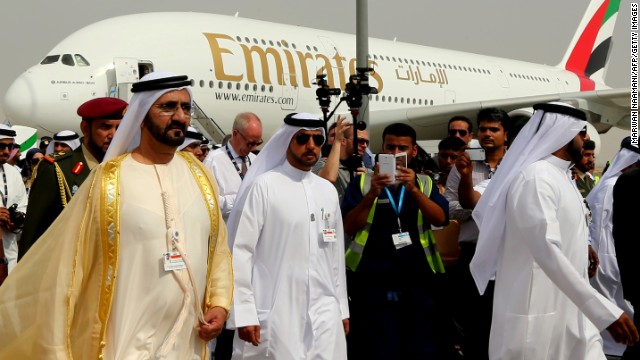 Ruler of Dubai Sheikh Mohammed Bin Rashid al-Maktoum (L) at the Dubai Airshow on November 17.
The biennial Dubai Airshow began Sunday with the Gulf region's major carriers announcing some of the biggest aviation deals in history.
There was as much speculation swirling around the size of the orders before the event as there was desert sand outside the nearby Al Maktoum airport.
However few predicted that $192.3 billion worth of deals for commercial jets (at list prices) would be announced on the first day -- a new record that has outstripped the orders from the entire 2007 airshow."
'via Blog this'